The Perfect Storm for Endoscopic Spine Surgery
Since my last message, a lot has transpired, and the perfect storm focused on endoscopic spine surgery is underway.
I am pleased to announce that I am in negotiation with the University of New Mexico School of Medicine, my Alma Mater, to establish an Endoscopic Spine Center in a multi-disciplinary setting dedicated to patient care, clinical research, and endoscopic minimally invasive spine surgery.
The multi-disciplinary faculty put together by Dr. Howard Yonas and Fred Harrington of UNM will include physical medicine and therapy, interventional pain management, endoscopic spine surgery, and traditional MIS surgery. Our intent is to make this a state-of-the-art facility.
A donor-directed fund of 2.5 million dollars is being established through the Arizona Foundation to form the Anthony and Eileen Yeung Endoscopic Spine Center. The amount is guaranteed by me, but open to contributors wanting to participate in training and education, starting with MIS spine procedures through the foramen, and visualized by an endoscope.
Companies such as Richard Wolf, Elliquence, Trimedyne, and Amendia have already agreed to contribute to the fund with Direct Funding and in-kind equipment. Other companies with interest in developing the transforaminal least invasive approach to the spine may contact me if interested in participating.
I just completed my tour of Asia with workshops and lectures at the Chinese Orthopedic Association as an international guest speaker. There was intense interest in the large meeting room with standing room only, an indication that endoscopic surgery is gaining interest in China.
I was part of the International Invited Guest Faculty at an International Cadaver Percutaneous Spine Surgery Symposium and Hands-on Course and Workshop organized by IITTSS 2013 president Gun Choi. The workshop was very successful, and attended by over 200 attendees for the symposium and 50 cadaver participants with 6 stations. It is usually very difficult to have such a large cadaver workshop, but it was pulled off well by excellent faculty trained at Wooridul Hospital.
The organizer was the Korean Minimally Invasive Spine surgery and Research Society (KOSMISS) with the support of 3 Korean spine societies, 3 university hospitals, and ISASS. It was good to see the cooperation of multiple entities in Korea.
I am planning the third Symposium and Hands-on Cadaver Workshop with emphasis on the YESS "inside-out" technique, but I recognize the diversity of techniques developed by others such as Gun Choi, and I will invite Gun Choi to present his work and targeted technique in lumbar spine decompression and discectomy for this symposium and workshop.
I have a growing volunteer faculty of surgeons already experienced in endoscopic foraminal spine surgery who will participate in a rotating and time available basis. I will gradually expand the cadaver workshop based on interest and space available. Those ready to perform surgery will be part of an advanced workshop at SPSF, using an actual OR and under OR conditions.
For overflow, there will be a beginners workshop to teach the basics of injection techniques and fluoroscopic guided procedures such as DiscFX®. The number of stations will depend on the number of paid participants.
Some societies, with committees such as the NASS Coding Committee, are working against endoscopic surgeons with coding guidelines that ignore and eliminate endoscopic spine surgery as a viable, desirable, cost effective, beneficial, and least invasive procedure.
We will be more vocal in opposing such disingenuous policies of organizations whose committee members have limited knowledge of current techniques. I will dedicate time in our program for an open forum to discuss efforts and my plan on communicating with organizations which have potential impact on reimbursements and financial viability of our approach.
I wish you a wonderful holiday season and hope to see many of you at the next IITTSS Symposium and Cadaver Workshop.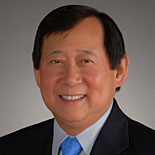 Anthony Yeung, MD