Supreme Court Upholds Accountable Care Act
It's official. The Supreme Court has upheld the Accountable Care Act as Constitutional. The International Intradiscal and Transforaminal Therapy Spine Society can play a major role in providing help through innovation in surgical techniques that will help surgeons cost effectively treat the source and generators of spinal pain earlier and more cost effectively than traditional techniques that rely solely on the natural healing process. Relying solely on the natural healing process is not practical for patients, as many need pain relief to be employed or productive.
While we applaud the goals of increasing access to health care, we cannot depend solely on mandated insurance that does not have the means to pay for the cost of care. It can only be financed by higher taxes or by denying care. Insurance companies currently avoid paying by simply denying coverage as "experimental" or "not medically necessary." IITTSS will continue to advocate for our patients by providing a forum for cost effective MIS techniques in spine care. The upcoming workshops will provide practical information for pain management and MIS surgeons.

I invite you to attend the IITS co-sponsored WCMISST III in Bahia, Brazil August 16-18, 2012. We will be holding a re-organization meeting, approve new bylaws changes, and add new IITTSS members to our database.
Please see the announcement of the next workshop in Phoenix, Arizona September 6-8, 2012.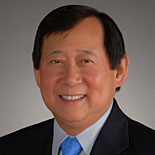 Anthony Yeung, MD