IITTSS Now IETSS
Spinal Therapies announced its dissolution after the company determined that it is unlikely to ever regain profitability since the early days when chymopapain was promoted by the likes of Eugene Nordby, who is still alive and thriving as the first Executive Director of IITS.
I took over IITS at the request of Dr. Nordby and maintained an emphasis on the Organization's focus on Intradiscal therapy aided by the endoscope as the least invasive, visually-guided treatment for discogenic pain.
Intradiscal therapy is still the only Level I validated EBM. Unfortunately, events adversely affecting Pharma and Surgical company profitability have caused both entities to turn toward the more profitable implant and hardware devices to follow the money and the road to profits.
We have, however, a core of highly trained and dedicated surgeons who recognize the future of spine care who are are lifetime members of IITTS, and each proudly wears the wears the Gold IITS pin on their lapels at spine meetings, still promoting Intradiscal therapy through an endoscope.
Because we are an Endoscopic Spine Society still supporting Intradiscal therapy without chymopapain, there are other Intradiscal therapies such as Biologics, fluoroscopically-guided and DiscFX that are embraced by our non-surgeon colleagues. In the future, I believe this will be a multi-disciplinary procedure that will follow the result, rather than the money. Appropriate training is paramount to not allow this surgical procedure to fall into disrepute. Such was the case when a few misdirected needles caused complications.
Multiple new endoscopic organizations are cropping up, including a newly formed society started by Kaixan Liu of New Jersey. Dr. Liu is a former surgeon from China who obtained non-surgical residency training in the US and who is promoting endoscopic spine surgery, attracting many non-surgeons as well as some surgeons. Globally, this field is expanding as interest grows. Especially in countries where turf battles are not as evident because there is more work that can be handled by surgeons
This year, I have been traveling globally especially in Asia, and specifically in China, speaking and training surgeons as well as nonsurgeons who want to work together.
The crowds have been as large or larger than spine meetings in the US.
Welcome to the New IETSS President
Your new president is James Yue, M.D, with the immediate past President Gun Choi. Other key appointees are Girish Datar and Luke Kim as co-directors of medical education. All officers are part of an elite group of endoscopic surgeons hand picked from their prominent participation in endoscopic spine meetings. They are dedicated to the advancement of endoscopic spine surgery. All are part of an elite group of 30 surgeons and a few non-surgeons who are lifetime members of IITTS, who have demonstrated proficiency in endoscopic spine surgery and who follow the surgical principles of IETSS, as we also include the translaminar-approach as part of endoscopic spine surgery.
I invite each of you to follow the published literature on my website under physician information. Many of you are now publishing and we will place our published articles in the IETSS.org website. We will need corporate sponsors to help fund our activities. At this time I am using my own funds, partially funded by business partners like Richard Wolf and Elliquence, who have supported us in the past. We are also funded by profits from our cadaver workshops. I am also changing Webmasters and need the cooperation from our past Webmaster to get this transitioned ASAP.
We will have regular newsletters to lifetime members and a growing list of regular members who want to be involved. We will remain small and will emphasize quality over quantity.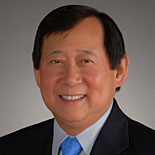 Anthony Yeung, MD