First International Symposium and Cadaver Workshop for Transforaminal Endoscopic Spine Surgery
The International Intradiscal Therapy and Transforaminal Spine Society (IITTSS) announces the First Comprehensive Surgical Pain Management and Endoscopic Transforaminal Surgical Access Workshop: Featuring the YESS Technique and complementary techniques.
This workshop will feature practical and successful information on MIS techniques utilized by endoscopic spine surgeon, Dr. Anthony Yeung and the surgeons at Desert Institute for Spine Care (DISC).
It is a one–of–a-kind workshop introducing information on techniques, backed by thousands of cases following an IRB approved study in 1997 initiated and developed by Dr. Yeung, but evolving over the past 20 years.
The workshop will include educational lectures, live operations performed by Dr. Yeung, and a cadaver workshop for surgeons to learn his techniques.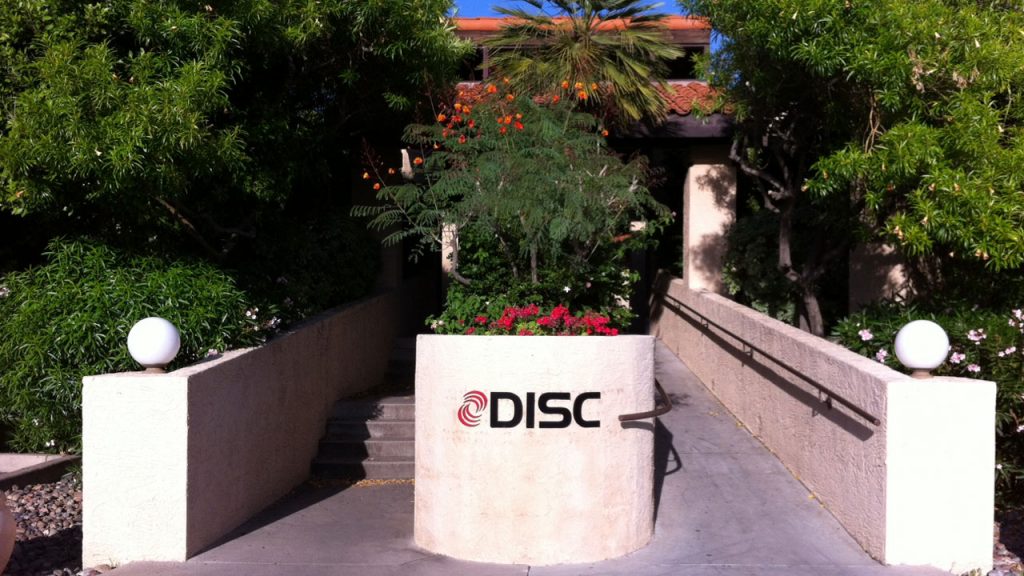 When: June 7-9, 2012
Where: Phoenix, Arizona
Venue: Desert Institute for Spine Care & Squaw Peak Surgical Facility

Dr. Yeung focuses on identifying and treating the pain generators that originate from the disc and/or the facet joints. Other MIS Decompression and Fusion techniques that preserve normal anatomy consistent with Dr. Yeung's surgical philosophy will also be featured.
All attendees will take away useful information immediately applicable to your practices, but it will especially be valuable for surgeons who are already performing endoscopic foraminal decompression wishing to update themselves on new concepts, techniques, instruments and indications for patients with painful degenerative conditions of the lumbar spine.
Click the headings below for more information.
Contact/Registration Information
Course Fees
$650 Lectures with Live Surgical and Cadaver Demonstrations (No cadaver lab)
$1000 with Cadaver Hands-on Workshop (limited to 20 registrants)
$650 On-site Registration available for lectures only through Richard Wolf, Elliquence and Amendia
Course and Workshop Location
Conference Hotel
Hotel Highland
Phoenix, Arizona
Toll Free: 800.956.5221
Conference Site
Desert Institute for Spine Care
Squaw Peak Surgical Facility
PH: 602.678.1046
Ask for Vickie for more information
Course Faculty
Attendance on a rotating basis dependent on faculty schedule; Other faculty will be added periodically pending interest, expertise and availablilty.
Anthony Yeung, M.D.
Hanson Yuan, M.D.
Christopher Yeung, M.D.
Justin Field, M.D.
Phil Yuan, M.D.
Le Thai, M.D.
Course Corporate Sponsors
Richard Wolf Medical Instruments Corporation
Amendia
Elliquence
Trimedyne
Replication Medical
Course and Workshop Schedule
This course is designed especially for surgeons who accept Dr. Yeung's treatment philosophy and have attended previous YESS cadaver workshops, but also want to update their knowledge and skills in the newest and least invasive surgical methods.
For those wishing to just audit the course, or are interested in the state-of-the-art foraminal surgery for future application, the course will provide information on techniques in diagnostic and therapeutic spinal injections (different from I.S.I.S) as a surgical precursor to identifying appropriate patients for endoscopic decompression and ablation surgery.
The course will be held at the DISC campus and Squaw Peak Surgical Facility. It will be limited to the first 50 MIS spine surgeons and pain interventionalists who work closely with MIS surgeons in an affiliated or group practice.
A course syllabus will be provided, along with peer reviewed bibliography, and edited surgical training DVD's of each procedure featured.
In case of oversubscription, priority will be given to those already performing transforaminal endoscopic surgery or who have attended previous workshops sponsored by Richard Wolf.  (Submitting your CV may also place you higher on the priority list.)
Download Full Workshop Description
Symposium and Workshop Topics
Accommodating participant requests by Lectures, Video Demonstrations, Live, or Cadaver Demonstrations
Diagnostic and Therapeutic Transforaminal and Medial Branch Dorsal Ramus Injection
Foraminal Anatomy: Normal and Anomalous
Identifying the Pain Generator
Evocative Chromo Discography™
Identifying the Pain Generator for Surgical Decompression and Ablation
Disc-FX® (Elliquence) – A Precursor to Endoscopic Foraminal Decompression
Selective Endoscopic Discectomy (Ideal Indications)
Replication Medical's Gekstik and Gelfix
Dorsal Endoscopic Rhizotomy (Visualized Technique)
Foraminoplasty for Lateral Recess Stenosis
Treatment of FBSS
Transforaminal Fusion and MIS Posterior Stabilization (Amendia)
Lateral Access Decompression and Stabilization  (Amendia)
Aware State Anesthesia and Avoidance of Propofol – Le Thai, MD
New Technology: Gelstik, Gelfix, Surgifile, Ouroborous, Stim-wave
Course Background article "In–vivo Endoscopic Visualization of Patho-anatomy in Symptomatic Degenerative Conditions of the Lumbar Spine II: Intradiscal, Foraminal, and Central Canal Decompression" Surgical Tech International XXI, 2012