4th International Symposium and Cadaver Workshop for Transforaminal Endoscopic Spine Surgery
Do you want to know why patients hurt and how to diagnose the pain generators? Are you in the category of an early adopter of new technology? Do you believe there is technology backed by EBM and surgically based evidence to provide lasting pain relief for patients with percutaneous transforaminal diagnostic and therapeutic techniques? Then this is the course for you!
World Conference of International Intradiscal Therapy Society (WCIITS) announces the Fourth Comprehensive Surgical Pain Management and Endoscopic Transforaminal Surgical Access Workshop: Featuring the YESS Technique and complementary techniques.
The course will continue with the mission of the previous courses–showcasing transforaminal MIS techniques utilized by endoscopic spine surgeon Anthony Yeung and the surgeons at Desert Institute for Spine Care (DISC) for the treatment of painful degenerative conditions of the lumbar spine.
The workshop will continue to provide practical information on the least invasive MIS techniques, backed by 25 years of experience and thousands of cases, following an IRB approved study in 1997 initiated and developed by Dr. Yeung, but evolving over the past 25 years since chymopapain.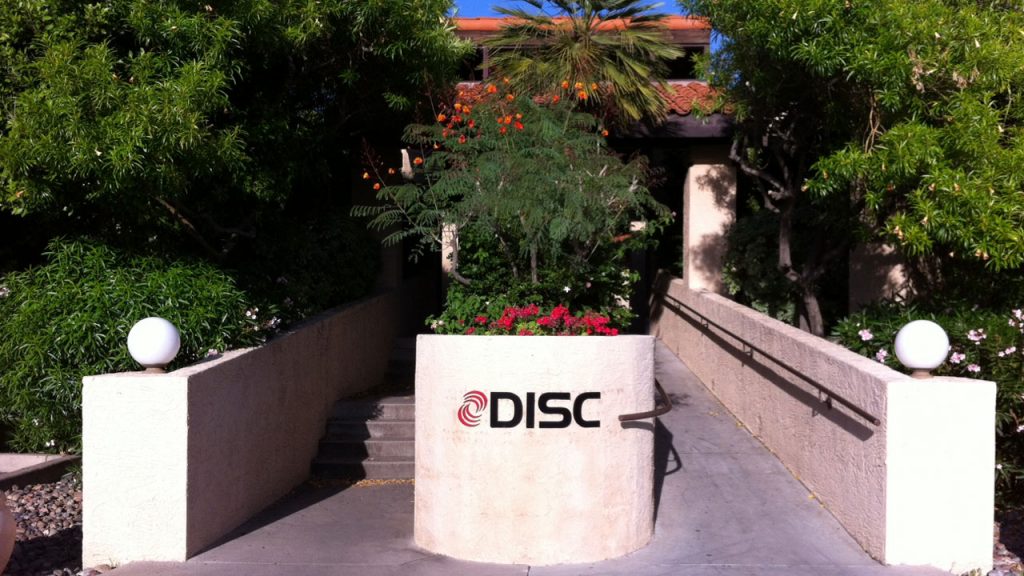 When: June 13-15, 2013
Where: Phoenix, Arizona
Venue: Desert Institute for Spine Care & Squaw Peak Surgical Facility
Dr. Yeung focuses on identifying and treating the pain generators that originate from the disc and the facet joints.  In addition to intradiscal therapy, other MIS foraminal and percutaneous techniques (encompassing spinal decompression, dynamic stabilization and fusion techniques that preserve normal anatomy consistent with Dr. Yeung's surgical philosophy) will be included.
All attendees will take away useful information immediately applicable to your practices, but it will especially be valuable for surgeons who are already performing endoscopic foraminal decompression and wish to update themselves on new concepts, techniques, instruments and indications for patients with painful degenerative conditions of the lumbar spine.
Click the headings below for more information.
Contact/Registration Information
Contact
Marko Mijat
Conference/Workshop Secretariat
310.279.3159
Course and Workshop Location
Conference Hotel
Hilton's Hampton Inn Phoenix-Biltmore
Phoenix, Arizona
Toll Free: 800.956.5221
Conference Site
Desert Institute for Spine Care
Squaw Peak Surgical Facility
PH: 602.678.1046
Ask for Vickie for more information
Course Faculty
Attendance on a rotating basis dependent on faculty schedule; Other faculty will be added periodically pending interest, expertise and availablilty.
Hansen Yuan, M.D.
Stephen Hochschuler,M.D.
Steve Garfin, M.D.
Gunner Anderson, M.D.
Rick Guyer, M.D.
Frank Phillips, M.D.
Walter Eisner, Senior Reporter for Orthopedics This week
Gun Choi, M.D.
Zhou Yue, M.D.
Invited International Guests
Satish Gore, M.D.
Dr. Satish Gore, one of the early YESS fellows, will speak about his experience in choosing the best approach and trajectory to access the disc and epidural space for various operable conditions in the lumbar spine. Satish Gore, M.D. will present two talks "I Am The Nucleus" and "Evolving Methodology of Spine Endoscopy" for Surgical Pain. Dr. Gore will also be part of the cadaver faculty. He also has clinical methods to pinpoint the involved nerve by clinical exam and injection therapy.
Douglas Wardlaw, M.D.
Douglas Wardlaw, M.D. has been invited to present an update on chymopapain's current status and new publications.
Rotating Speaker and Cadaver Lab Faculty
Christopher Yeung, M.D.
Justin Field, M.D.
Phil Yuan M.D.
Ken Yonemura, M.D.
Jim Yue, M.D.
William Tally, M.D.
Jeff Katzell, M.D.
Steve Levine, M.D.
Scott Adelman M.D.
Roberto Cantu, M.D.
Farhan Siddiqui, M.D.
Stephan Hellinger, M.D.
Yinggang Zheng, M.D.
Satish Gore, M.D.
Laura Perryman, M.S., MBA
Le Thai, M.D.
Course Corporate Sponsors
Richard Wolf Medical Instruments Corporation
Amendia
Elliquence
Trimedyne
RS Medical
Stimwave
This course is patient-focused, designed for surgeons who incorporate interventional pain management techniques in their practice, and will include a few very highly selected interventionalists who:
work with traditional surgeons
have learned good surgical judgment
accept Dr. Yeung's treatment philosophy
It is especially valuable for physicians who have attended previous YESS didactic and cadaver workshops. It will also serve to provide updated information and additional training for those who have previously attended, but want to update their skills. The course will update the attendee on the newest and least invasive surgical methods for treating the pain generator as determined by the endoscopic visualization of patho-anatomy.
Course and Workshop Schedule
For first time attendees, it is suggested to audit the course first, as the course will be preceded by a one-day symposium that will provide information on techniques in diagnostic and therapeutic spinal injections as a surgical precursor to identifying appropriate patients for endoscopic decompression and ablation surgery.
The second day will show case actual live surgical and video demonstrations of actual surgeries addressing the various painful degenerative conditions treatable with the transforaminal technique.
The third day will be a beginner and advanced cadaver workshop for those wanting to get started or to enhance surgical skills form previous courses.
The course will be held at the DISC campus and Squaw Peak Surgical Facility where live endoscopic spine surgery will demonstrate the technique first hand.
The lectures and surgical demonstrations will be limited to the first 75 MIS spine surgeons and selected pain interventionalists who work closely with MIS surgeons in an affiliated or group practice.
A course syllabus will be provided, along with peer reviewed bibliography, and presentation of edited surgical training DVD's of each procedure featured.
In case of oversubscription, priority will be given to those already performing transforaminal endoscopic surgery or who have attended previous workshops sponsored by Richard Wolf or Amendia or Elliquence.  (Submitting your CV may also place you higher on the priority list.)
Symposium and Workshop Topics
Accommodating participant requests by Lectures, Video Demonstrations, Live, or Cadaver Demonstrations
The Incidence and Diagnosis of Lumbar Pain: Diagnostic Blocks to Confirm Lumbar Facet Mediated Pain
Foraminal Anatomy: Normal, Variable and Anomalous
Identifying the Pain Generator with Diagnostic Injections and Endoscopic Probing
Evocative Chromo Discography
Identifying the Conditions Ideal for Foraminal Surgical Decompression and Nerve Ablation
Disc-FX® (Elliquence) as a Foraminal Decompression and Thermal Annuloplasty Procedure. Distinguished as Different and More Effective than IDET (A Precursor to Endoscopic Foraminal Decompression)
Selective Endoscopic Discectomy (Ideal Indications)
Dorsal Endoscopic Rhizotomy (Visualized Technique)
Foraminoplasty for Lateral Recess Stenosis
Treatment of FBSS. Technique and Results
Spinal Column (SCS) and Dorsal Root Ganglion Stimulation with an External Remote Power Source
Transforaminal Fusion and MIS Posterior Stabilization (Amendia)
Lateral Access Decompression and Stabilization  (Amendia)
Aware State Anesthesia and Avoidance of Propofol
Uniportal Access for Selective Endoscopic Discectomy and Percutaneous Interspinous Spacers: Case Series
Course Background article "In–vivo Endoscopic Visualization of Patho-anatomy in Symptomatic Degenerative Conditions of the Lumbar Spine II: Intradiscal, Foraminal, and Central Canal Decompression" Surgical Tech International XXI, 2012