3rd International Symposium and Cadaver Workshop for Transforaminal Endoscopic Spine Surgery
The International Intradiscal Therapy and Transforaminal Spine Society (IITTSS) announces the 3rd Comprehensive Surgical Pain Management and Endoscopic Transforaminal Surgical Access Workshop: Featuring the YESS Technique and complementary techniques.
The International Intradiscal and Transforaminal Therapy Society (IITTSS), formerly know as IITS, one of the earliest MIS societies founded to promote the introduction of chymopapain, has demonstrated that intradiscal therapy is effective and the only technique validated by level 1 EBM. We continue to carry out that vision and philosophy and technique, but expand to support the evolution of intradiscal therapy to transforaminal decompression of the lumbar spine as the most versatile and LEAST invasive of the various methods available.
This course will continue with the mission of the previous courses showcasing MIS techniques utilized by endoscopic spine surgeon Anthony Yeung and the surgeons at Desert Institute for Spine Care (DISC) for the treatment of painful degenerative conditions of the lumbar spine, but will re-introduce chymopapain when it is available again.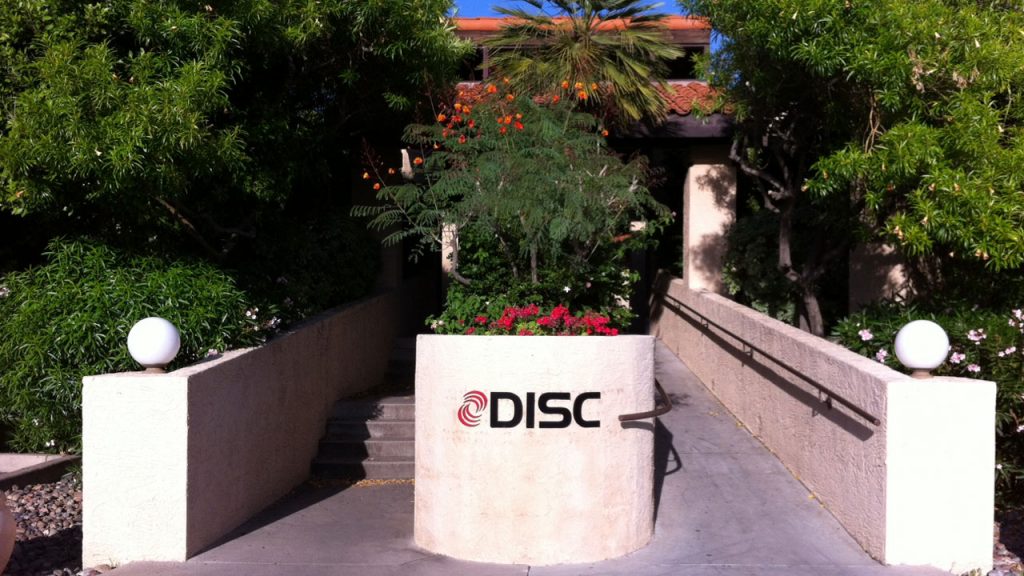 When: January 17-19, 2013
Where: Phoenix, Arizona
Venue: Desert Institute for Spine Care & Squaw Peak Surgical Facility

For this symposium and course, I have added internationally renowned and accomplished endoscopic experts as guest symposium speakers and as faculty for the cadaver lab, recognizing that there are variations of techniques accomplishing the same result. Dr. Gun Choi and Dr. Zhou Yue are two of the international endoscopic experts I am inviting for this and future workshops. Their attendance, and other prominent endoscopic spine surgeons will be invited to participate depending on their schedules.
The workshop promises to be a one-of-a-kind workshop introducing practical information on the least invasive MIS techniques, backed by 25 years of experience and thousands of cases evolving following an IRB approved study in 1997 initiated and developed by Dr. Yeung, but evolving over the past 25 years since chymopapain.
Click the headings below for more information.
Contact/Registration Information
Course and Workshop Location
Conference Hotel
Hilton's Hampton Inn Phoenix-Biltmore
Phoenix, Arizona
Toll Free: 800.956.5221
Conference Site
Desert Institute for Spine Care
Squaw Peak Surgical Facility
PH: 602.678.1046
Ask for Vickie for more information
Course Faculty
Attendance on a rotating basis dependent on faculty schedule; Other faculty will be added periodically pending interest, expertise and availablilty.
Anthony Yeung, MD
Hansen Yuan, MD
Stephen Hochschuler, MD
Steve Garfin, MD
Gunner Anderson, MD
Rick Guyer, MD
Frank Phillips, MD
Walter Eisner, Senior Reporter – Orthopedics This Week
Zhou Yue, MD
Invited Guest Speakers
Rudolf Morgenstern, MD – Spain
"A New Percutaneous Transforaminal Approach to Fusion of the Lumbar Spine Utilizing an Expandable Cage"
Dr. Morgensternare is one of Europe's most experienced endoscopic spine surgeons and is an internationally renowned expert in endoscopic spine surgery. He has been educated in the US and Germany to apply the newest and most advanced techniques in endoscopic and minimal invasive spine surgery. His background in biomedical engineering gives him a unique technical perspective on endoscopic and percutaneous surgery.
Gun Choi, MD, PhD – South Korea
"Surgical Strategies for Extruded and Migrated Disc Herniations – the Targeted Technique"
Dr. Gun Choi, a director of Wooridul Hospital in Seoul, South Korea, and specialist in Neurosurgery, is one of the spine endoscopic procedure experts having performed 3,000 cases and issued 10 SCI international academic journals.
Course and Workshop Schedule
Dr. Yeung focuses on identifying and treating the pain generators that originate from the disc and the facet joints. In addition to intradiscal therapy, OTHER MIS foraminal and percutaneous techniques, encompassing spinal decompression, dynamic stabilization, and fusion techniques that preserve normal anatomy consistent with Dr. Yeung's surgical philosophy will be included.
All attendees will take away useful information immediately applicable to your practices, but it will especially be valuable for surgeons who are already performing endoscopic foraminal decompression and wish to update themselves on new concepts, techniques, instruments and indications for patients with painful degenerative conditions of the lumbar spine.
This course is patient-focused, designed for surgeons who incorporate interventional pain management techniques in their practice and will include a few very highly selected interventionalists who work with traditional surgeons, have learned good surgical judgment, and accept Dr. Yeung's treatment philosophy. It is especially valuable for physicians who have attended previous YESS didactic and cadaver workshops.
The course will update the attendee on the newest and least invasive surgical methods for treating the pain generator as determined by the endoscopic visualization of patho-anatomy.
For those wishing to audit the course, or interested in the state-of-the-art foraminal surgery for future application, the course will include provide information on techniques in diagnostic and therapeutic spinal injections (different from I.S.I.S.) as a surgical precursor to identifying appropriate patients for endoscopic decompression and ablation surgery.
The course will be held at the DISC campus and Squaw Peak Surgical Facility where live endoscopic spine surgery will demonstrate the technique first hand. It will be initially limited to the first 75 MIS spine surgeons and selected pain interventionalists who work closely with MIS surgeons in an affiliated or group practice. If we have overflow attendance, we will seek to change hotels to accommodate the additional attendees.
A course syllabus will be provided, along with peer reviewed bibliography, and presentation of edited surgical training DVD's of each procedure featured.
In case of oversubscription, priority will be given to those already performing transforaminal endoscopic surgery or who have attended previous workshops sponsored by Richard Wolf or Amendia. (Submitting your CV may also place you higher on the priority list.)