26th Annual IITS Meeting in Seoul Resounding Success
The 26th Annual IITS meeting in Seoul was a resounding success thanks to President Gun Choi, the Program Committee, the invited speakers, and the hospitality and pre-and post meeting surgical observation program of Wooridul's Gimpo Hospital. Over 200 attendees were present, and discussion was robust. It was apparent that MIS transforaminal and translaminar surgery has made great strides.
Each part of the meeting, the lectures, and the workshop, was impressive independently, but the ability to watch live surgery, illustrating the surgical indications and effectiveness of the MIS procedures performed by Wooridul, solidified how far we have gone in the past 10 years.
Important changes to the bylaws of IITS were enacted at the IITS 2013 meeting.
The IITS name was changed to IITTSS, the International Intradiscal and Transforaminal Therapy Society. It's website is now IITTSS.org.
The home base of the 501(c) 3 organization has been transferred from Wisconsin to Phoenix, Arizona.
The president will now serve for two years. The first year as host to the Annual Meeting and the second year as President of the IITTSS section of the World Congress. Therefore, Dr. Choi will remain President of the IITTSS section at the World Congress in Paris in 2014.
The President Elect for 2015 is Dr. Satish Gore. He will start organizing IITTSS 2015.
We will institute dues for active members. Committee members will be selected initially by the executive committee consisting of the president, president elect, executive secretary and the two past presidents from paid members.
Dues were set at $250.00 annually or $1,000 lifetime.
Dues payments can be made to a PayPal account set up in the www.IITTSS.org website
Paid members will be eligible to accept committee assignments, run for office, and to attend the next IITTSS meeting at no extra cost. A sign up sheet has been set up. Even if you had given me your calling card at the IITS meeting in Seoul, please sign up again and provide us with your updated e-mail on the website
Inquiries will be handled by Marko Mijat, executive secretary at marko@sciatica.com
Please visit the website for updates on workshops sponsored by IITTSS through out the year.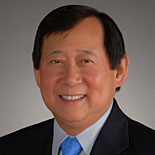 Anthony Yeung, MD