2018 December Report on Recent Travel and Lectures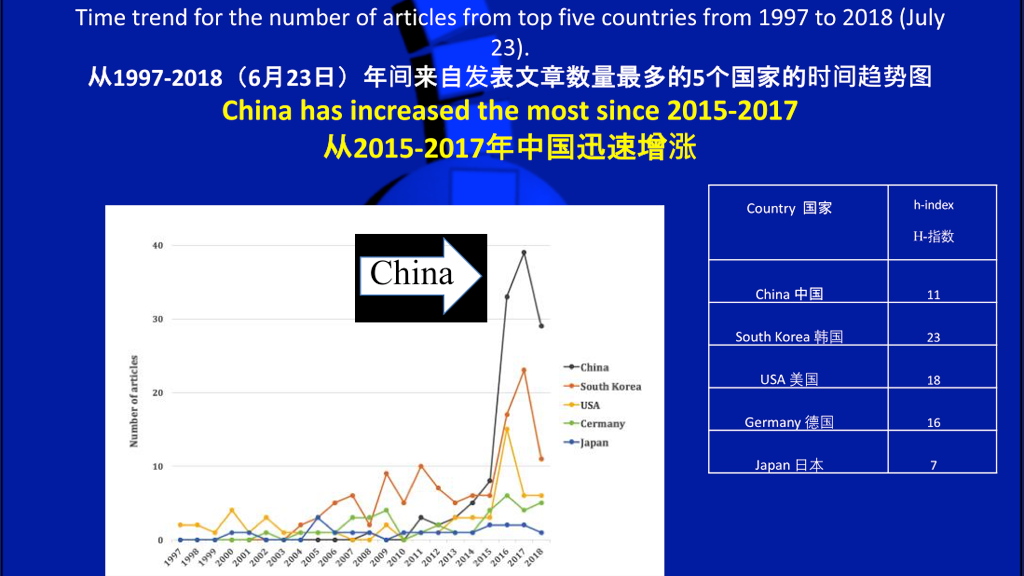 I have witnessed the exponential acceleration of interest in endoscopic spine surgery in the past two years, from 2017-2018, especially in Asia. Tremendous interest and growth now comes from China, where Chinese President Xi's directed economic reform has produced visible changes not only in news reports about their military presence, but in Health Care Reform. I have also personally experienced, and witnessed the changes and directives in spine care in my recent travels to China as an invited keynote speaker, stimulating more surgeon visits that I can accommodate.
Chinese minimally invasive surgical organizations, Chinese medical associations, and now even Chinese traditional medicine have embraced endoscopic surgery for their members. My concern is that interest should be accompanied by appropriate training in the United States. China is different than the West where Key Healthcare opinion leaders and Political leaders are more focused on volume and have their own requirements for training. China has a universal health care system where almost all providers are employed by Nationally ranked health care entities that filter down to regional and local facilities. More private practice hospitals are being developed. Their training centers are much different than in the West.
I have been lecturing on endoscopic spine surgery along with emerging Chinese Key opinion leaders of these organizations since 2000. Many have come to me for training since 2000. And have become KOLs' in their own countries. It is truly remarkable to see the progress in minimally invasive surgery in the past few years, and Kai Lewandrowski, M.D. of Tucson has taken several surveys on endoscopic spine surgery acceptance and submitted findings for publication in PubMed-cited Journals.
China has embraced endoscopic spine procedures for the full spectrum of spinal care from the natural aging process from discogenic pain to trauma, tumor, and stenosis in the cervical, thoracic and lumbar spine, overtaking Korea and Japan in volume. The leaders in percutaneous endoscopic spine surgery in China have also taken on complex problems. Is China, however, ready to take a leadership role in research and development? Korea and Japan, in my opinion, are currently more aligned with high quality western style clinical research. China, however, with its numbers of cases and population is poised to expand exponentially in quantity and quality. Their current emphasis on publishing their results in Western Journals will result in quality commensurate with Western Medicine. (Figure 1. Information courtesy of Luke Kim form his recent publication)
I have resisted expanding my own endoscopic experience to other regions of the spine care, as endoscopic progress in the lumbar spine is still evolving, but may still be not yet mature. I am gaining steady progress in the treatment of failed back surgery syndrome and endoscopic treatment of various stenosis conditions that can be successfully treated with a high rate of success in an aging spine, especially when indications for endoscopic surgical care is correlated with the patient's positive response to diagnostic and therapeutic injections using similar trajectories as endoscopic surgical decompression. I have also found a niche in treating young patients, elderly patients, and patients with high surgical morbidity where experienced traditional surgeons are hesitant to operate using traditional open techniques.
I am now sought out for endoscopic options for the very young, very old, and patient who are high risk patients with traditional spine surgery that is keeping me busy by patient demand.
I began by teaching intradiscal therapy by promoting DiscFx in China, a non-endoscopic percutaneous procedure fluoroscopically guided as an entry level percutaneous non-visualized procedure. I intended for this percutaneous procedure to transition into visualized surgical pain care for disc herniations, then foraminal stenosis. These surgeons are now transitioning to endoscopically guided disc herniation. Endoscopic decompression now extends to treatment of foraminal and spinal stenosis as part of the spectrum of endoscopic symptomatic conditions in the lumbar spine.
Foraminoplasty to access the hidden zone of MacNab, not just facilitates access to the "hidden zone" but is utilize to diagnose and treat "failed back surgery" syndrome I have identified 17 endoscopically documented conditions that bridge the patho-physiology of pain with endoscopic patho-anatomy for a role in "surgical pain management."
My involvement has been mainly in Asia as opposed to North America where the politics and economics of surgical care creates more headwind against the adoption of endoscopic spine surgery. China and Asia, in general are not as restricted, making the future being lead by Asia.
China and Asian Key opinion leaders throughout Asia, is now tackling endoscopic instability, deformity, trauma, tumor, and infectious spondylitis.
My lectures have drawn large audiences and attendance, with hundreds of attendees coming to endoscopic sessions that greatly overshadows the US meetings in comparison. NASS has expanded their efforts to Asia with their EBM and levels of evidence platform, but in many cases, the teachers are behind their targeted Asian students in actual experience.
Growing numbers of interested spine care providers increasingly request coming to Arizona for training, but am unable to accommodate most requests because I am in the sunset of my career and in private practice. Opportunities to train with my former fellows who have become prominent endoscopic spine surgeons in their own countries, who are training spine fellows.
IITS lifetime members, formed to represent a core of highly qualified, hand picked accomplished endoscopic surgeons, are welcome to come to Phoenix for short refresher observation visits. My associates are also performing more endoscopic surgeries, but they all mostly embrace endoscopic procedures that augment their already successful traditional open techniques.
As I am in the sunset of my spine career, I now report on my activities this year, along with pictures that chronicle interesting geographic, tourist, and historic sites in Asia. I encourage those interested to visit the DISC website at www.sciatica.com and iits.org for updated material.
DOWNLOAD: Full List of 2017-2018 Meetings and Lectures
I have also published numerous articles in open access journals, that are being reviewed by editors who then offer to list selected articles in PubMed. I think highly rated prestigious subscription and large spine organization Journals are realizing that with the easily accessed internet, old concept of EBM must change or become less relevant.
The articles that provide updated concepts and results are listed under Publications, on my website under physician information, and selected national and international invited meeting lectures are also provided on YouTube.
I have interesting photos of my travels in Asia and will place selected photos on the IITS.ORG website AFTER I gather and sort some pictures of interest. I am also considering a small focused meeting for dedicated and lifetime members IITS members to come to Phoenix for updates if I get some support by interested supporting endoscopic and MIS companies.
Just this month in December, Kai-uwe Lewandrowsky of Tucson, who has an ASC, is submitting polls of endoscopic spine surgeons to provide date on interest and acceptance of endoscopic spine surgery globally. Please contact him if you are interested in participating in future polls. Please let me know if there is interest in IITS sponsoring advanced workshops that will start by invitation only selected by IITS and supporting vendors.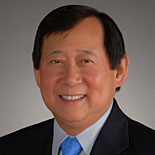 Anthony Yeung, MD