Dr. Satish Gore Officially Pinned as President of IITTSS
On January 25th, 2015, Dr. Satish Gore was officially pinned as the president of IITTSS for the next two years. A workshop at the same time as their annual Indian Spine Society meeting drew 59 attendees who chose the workshop over attending the annual meeting.
This workshop was attended by a very enthusiastic group who believed in the direction of IITTSS in MIS Endoscopic Spine. We have concluded that such meetings and workshops will be the agenda in teaching and promoting the least invasive MIS spine treatment philosophy to a new generation of young spine practitioners and leaders.

It will draw traditional spine providers as well as MIS spine surgeons to this field. We are careful to bring in non-surgeons as well as surgeons, but will be very selective that those we train must work alongside surgeons if they are not surgically trained or affiliated with spine surgeons who take the time to learn this philosophy.
In the US, IITTSS has found that partnering with ISASS can benefit both organizations, and to this end, a course has been added to the 2015 annual meeting in April. You will see more focused workshops that will have CME when associated with ISASS, but we will still have non-CME workshops around the time of the major meetings, unless we are welcomed to be part of the main program with such organizations as NASS and SMISS.
In Asia, endoscopic spine surgery is becoming more accepted. Dr. Gore has been extremely busy holding workshops all over Asia and the Middle East. I invite you to accept my invitation to be lifetime members with a $1,000 membership fee that will be open for a short time until we have a core of dedicated members who will form the leadership of the organization.
Compared to other spine organizations, we will emphasize quality, proficiency, and acceptance of the IITTSS philosophy–promoting the least invasive, most effective treatment for patients with chronic back pain and radicular pain.
Our philosophy and technique is now cited by Pubmed Central through an inaugural special issue of International Journal of Spine Surgery (IJS). Dr. Gore and I have 4 articles in the Journal. It can be accessed at www.sciatica.com along with master lectures and videos of for educational purposes.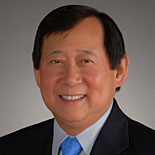 Anthony Yeung, MD